preVIEW: COVID-19 – Information search in preprints made easier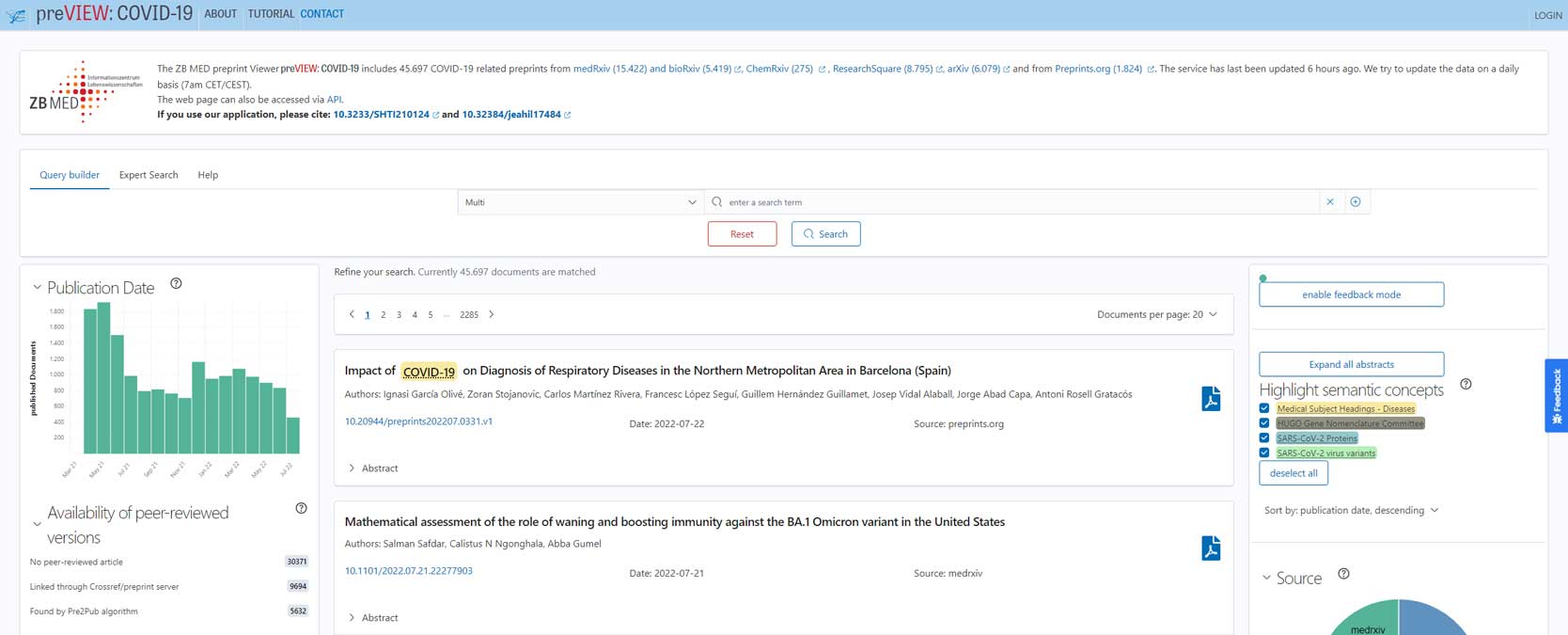 The Preprint Viewer was developed as the first result of the COVID-19 Task Force. Members of NFDI4Health launched the initiative to make it easier for the specialist community to find relevant studies and to exchange data more effectively. The COVID-19 Task Force is funded by the DFG.
Currently, preprints from bioRxiv, medRxiv, ChemRxiv, arXiv, Preprints.org, ssrn and researchsquare are integrated into the service.
The tool, which is based on text mining, was developed in the research group of Prof. Dr. Juliane Fluck. It offers advanced search and filter functions for abstracts, direct links to the corresponding full texts and export functions for retrieved results. The abstracts are updated daily.

Go to the COVID-19 Preprint Viewer: https://preview.zbmed.de