Local Data Hubs - business card and portal for the research data management of your institution
With the Local Data Hub (LDH), we deliver a turnkey web solution for transparent and FAIR data sharing and for access to further NFDI4Health services.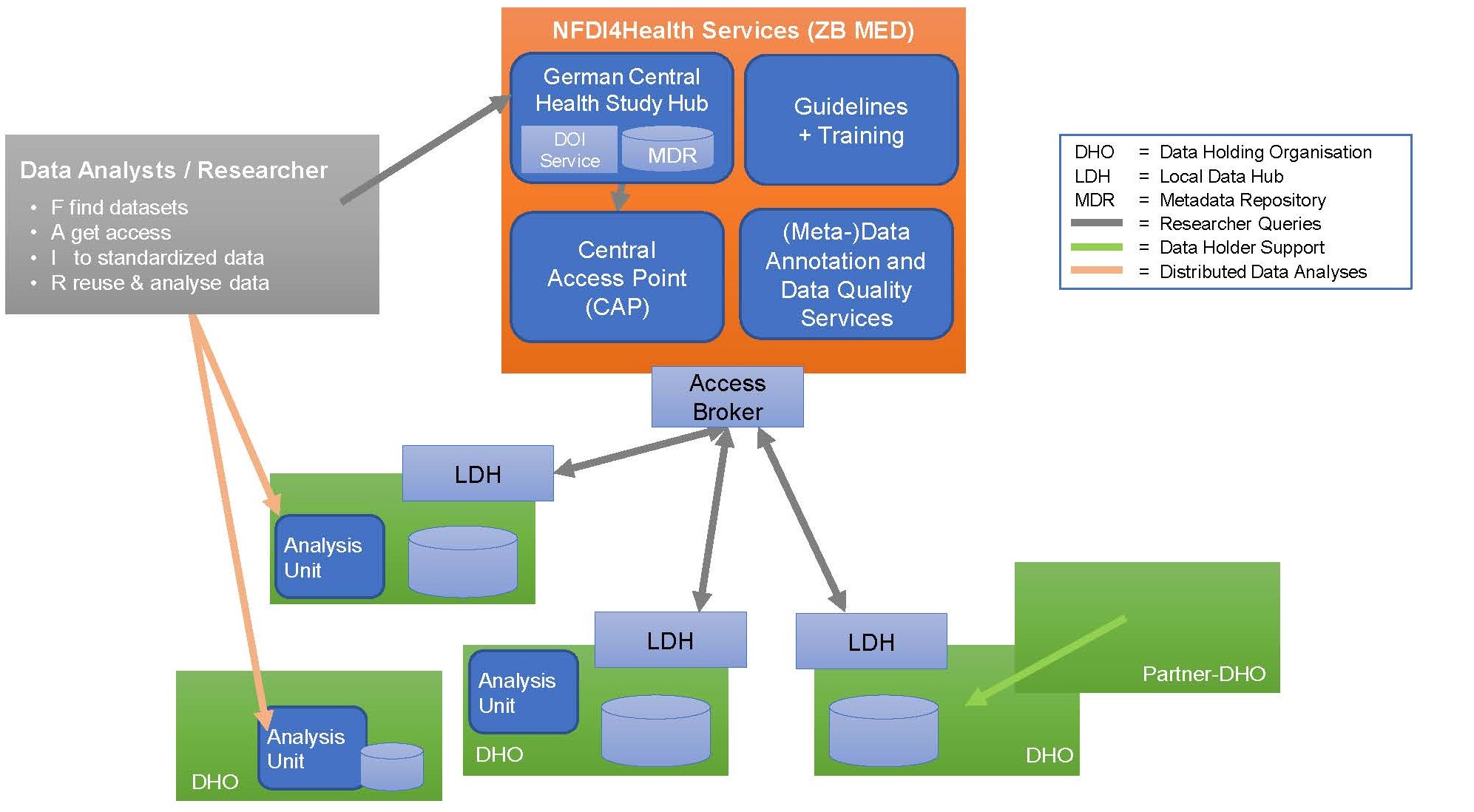 From the search in the
German Central Health Study Hub
or via your web pages, interested parties can access the projects at your local research data management platform - the
Local Data Hub
. Here, detailed supplementary resources such as study protocols, data sets, references to publications, repositories, registers, analysis platforms are networked and presented in context. The tool (
FAIRDOM SEEK
) has already been established and is being further developed and optimised together with the international community via NFDI4Health to meet the needs of clinical trials, epidemiological cohorts and public health studies. Institutions, contact persons and authors, sponsors and funding programmes, presentations and studies and much more are cross-linkable and searchable.  Access to resources can be opened publicly, to a group, only locally or to a few people. Existing, heterogeneous data & project portals thus may become superfluous. The web-based solution allows various forms of operation - fully operated on your premises or centrally hosted (software-as-a-service). NFDI4Health provides support with installation and training.
The LDH is the local node in the federated concept of NFDI4Health. We develop and promote the dissemination of a unified data sharing platform based on the FAIR principles in line with the NFDI4Health standards, connecting the centralised and decentralised services of the network for the international community.